How to get a volume discount?
1 Choose the product you want to buy on the order page and click Order Now.

Picture 1. Open the purchase page
2 Change the quantity of licenses you want to buy. Use the Volume discount prices link to find out the unit price according to the number of licenses.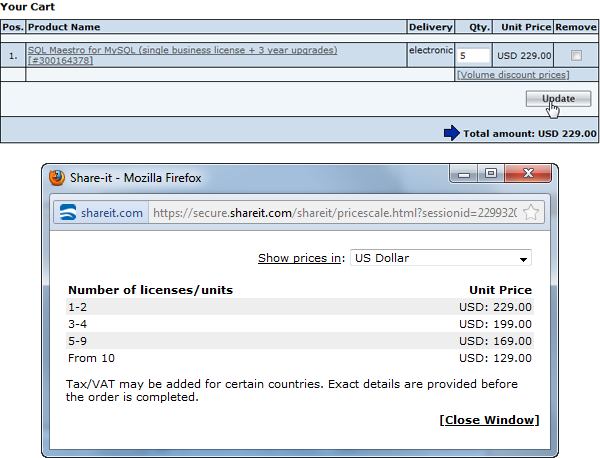 3 That's all. Now for the above example each license of the product costs $169 instead of $229, so total price is $169*5=$845.