SQLite Maestro online Help
Specifying database properties

The next wizard step allows you to set common database options. All fields below are optional, i.e. it is not obligatory for you to fill them.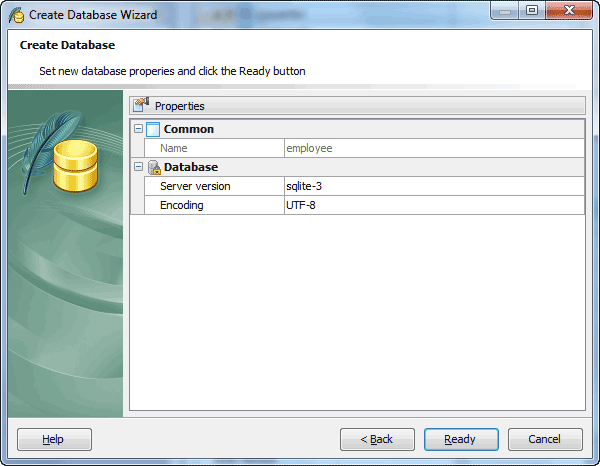 Server version
You should specify the version of SQLite Server. The 3.x version of the server is recommended because it supports new features (such as the PRAGMA command), that was not realized in the 2nd one.
You can also specify the encoding (UTF-8 or UTF-16) for the new database.