ASA Maestro online Help
Create Login Mapping Wizard

Create Login Mapping Wizard guides you through the process of creating a new integrated or Kerberos login. All the information how to run the wizard you can find here.

The basic principles of Create Object Wizards in ASA Maestro are covered by the corresponding topic. See below to find the description of wizard steps that are unique to the current object.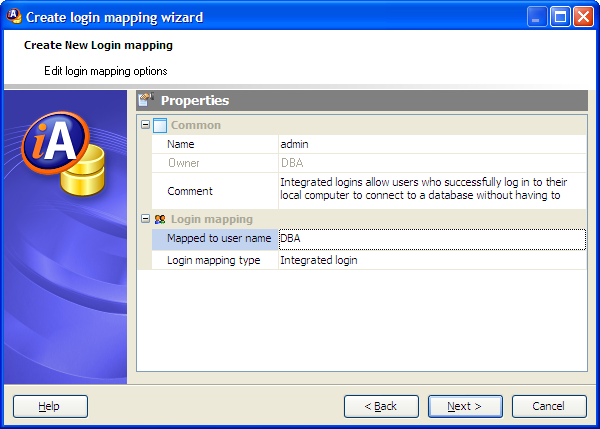 Name
The login name can be of the form domain\user-name.
Comment
Specify a comment to the login mapping or leave it blanc.
Mapped to user name
Select a database user the integrated login will be mapped to.
You need also select the Login mapping type (Integrated, Kerberos).