ASA Maestro online Help
Setting connection properties

Specify Sybase SQL Anywhere connection properties to be used on further connections.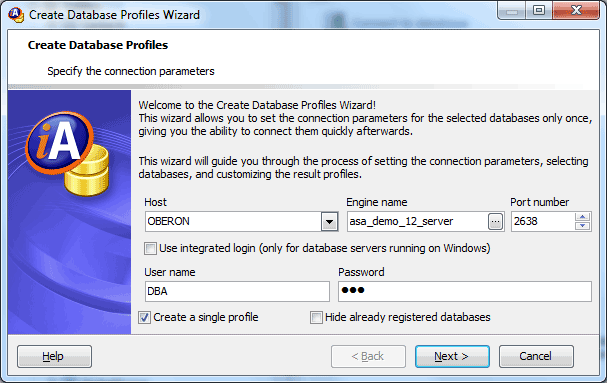 Check the Create a single profile option to set the database name manually and create a single profile for this database.

Hide already registered databases
Check the box to shorten the databases list on the next wizard step.