Oracle Maestro online help
Specifying job properties

The wizard step was supplied to define common job properties. The detailed description of the properties you can find below.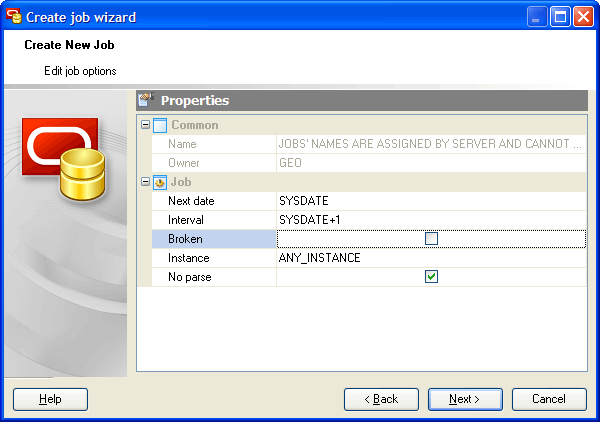 Name
The field isn't available to editing because job names are assigned by server and cannot be change.
Owner
The field displays the owner of the job.
Use the following options to specify the job schedule: Next day, Interval, Is broken, Instance, Is no parse.