Oracle Database Converter online Help
Data import

Use this step to setup data conversion. The Source tables
To import data from a table, turn on the corresponding Selected option.
By default the number of records of the source table are not displayed. To find out them, use the Count records button. This process may take some time especially if you have a slow database connection. You can restrict the number of transferred rows with a filter condition.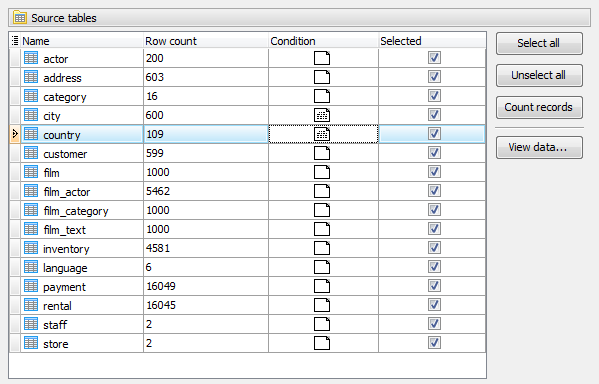 The View data button allows you to browse the source table content.