PHP Generator for MySQL online Help
Security Events

Server-side events are fragments of PHP code executed at the appointed time. It is possible to use Server Side API and environment variables within these event handlers.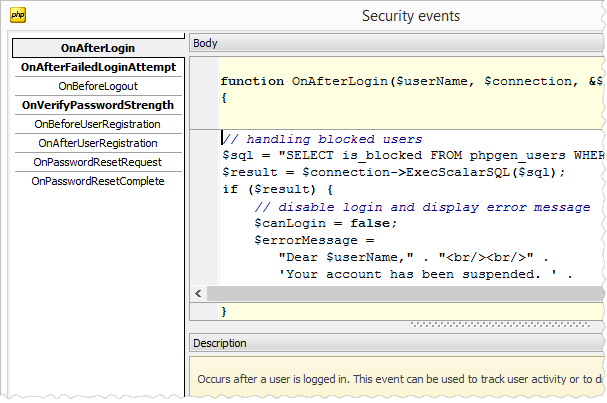 To specify a handler for a security event, open the Security options window on the last wizard step and use the Security events button. The complete list of currently available security events is as follows.
See also: Client side events, Server Side Page Events, Application-level events.