SQL Maestro for MySQL online help
Editing UDF properties

UDF Editor provides you with an ability to edit UDF properties.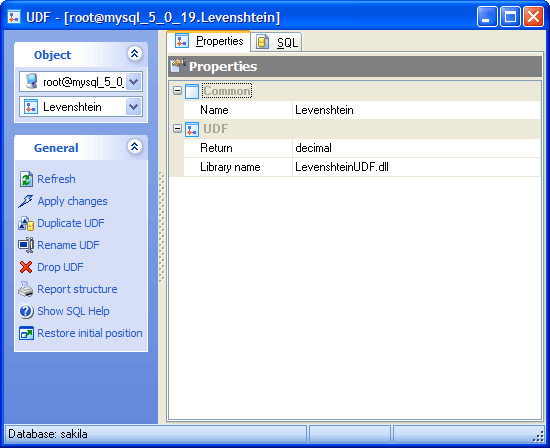 Name
Use the field to edit the UDF name that should be used in SQL statements to invoke the function.
Return
Use the drop-down list to change the function return value.
Library name
The field contains the basename of the shared object file that contains the code that implements the function.
To apply the changes, select the Apply Changes item in the Navigation bar or use Ctrl+F9 or Ctrl+F7 shortcut keys.
It is also possible to modify object properties without opening the object editor: use the Object Properties item of the popup menu of the selected object from the explorer tree.