MS SQL Maestro online Help
SQL Script Editor

Below you will find a detailed decryption of the following SQL Script Editor options.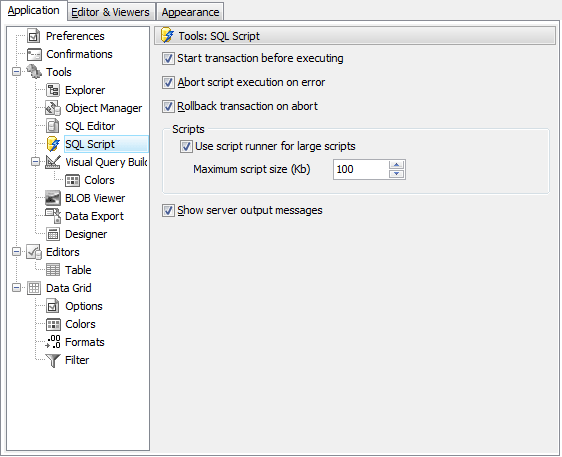 Abort script execution on error
If this option is checked, script execution aborts when an error occurs.

Rollback transaction on abort
This option evokes automatic rollback on script execution abort.

Use script runner for large scripts
Check the box to execute large script in the fastest way. You can change the maximum size of a script to execute without script runner.

Show server output messages
Turn the option ON to see warning messages generated by the server.