MS SQL Maestro online Help
Specifying credential options

Specify credential options according to your needs. The detailed description is given below.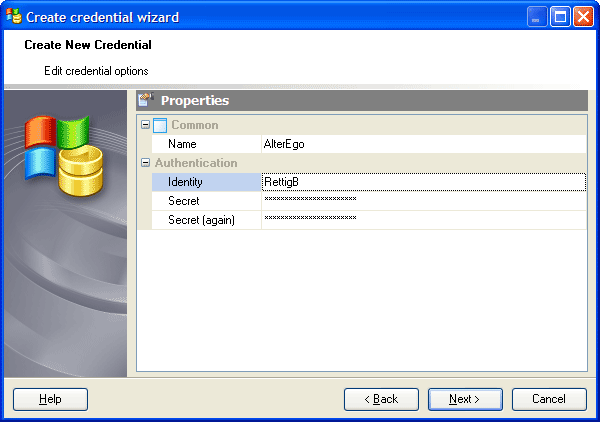 Identity
Specifies the name of the account to be used when connecting outside the server.
Secret
Supplies the secret needed for outgoing authentication. The secret field is optional. When Identity field is a Windows account, the secret may be the password. In Windows Server 2003 and above the field is optional.