MS SQL Maestro online Help
Server Roles Editor

Server Roles Editor allows you to view the logins implemented to the role, include or exclude existing logins from the definite role.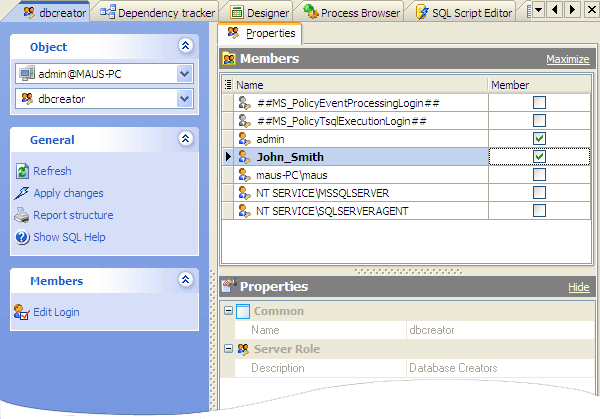 Note: Members of the securityadmin fixed server role can grant both server-level and database-level permissions.
The Name and Comment fields represents the server role name and comment respectively.
Logins
Displays the list of all existing logins. If a login name is checked, the login is added to the fixed server role.
To apply the changes, select the Apply Changes item in the Navigation bar or use Ctrl+F9 or Ctrl+F7 shortcut keys.
It is also possible to modify object properties without opening the object editor: use the Object Properties item of the popup menu of the selected object from the explorer tree.