MS SQL Maestro online Help
Managing database files

The second wizard step allows you to manage database files.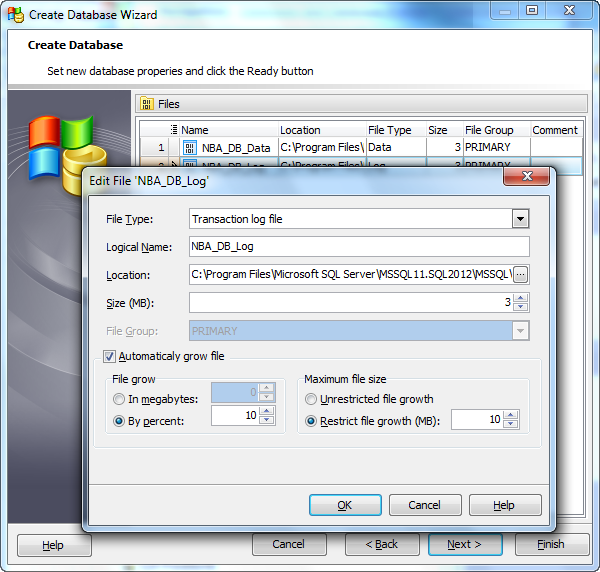 Click the Add button to add a new file and set its properties in the File Editor.
Click the Edit button to modify the selected file, or the Delete button to remove one (alternatively, you can use the corresponding popup menu items).
Click Next after you have added all the database files. Click Finish to create the database without setting special properties.