MS SQL Code Factory online Help
SQL Editor

Below you will find a detailed decryption of the following SQL Editor options.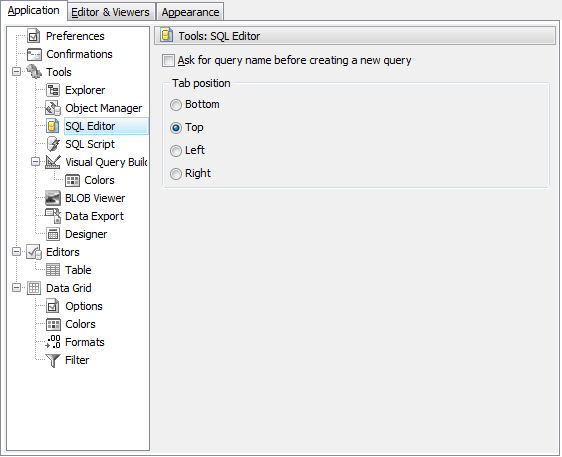 Ask for query name before creating a new query
If this option is checked, SQL Editor asks for a query name each time you create a new query.

Auto commit
Check the option to execute queries in autocommit mode (default value) or leave it blank to manage transactions manually.
You can also select position of query tabs.