MS SQL Code Factory online Help
Explorer

Below you will find a detailed decryption of the following explorer options.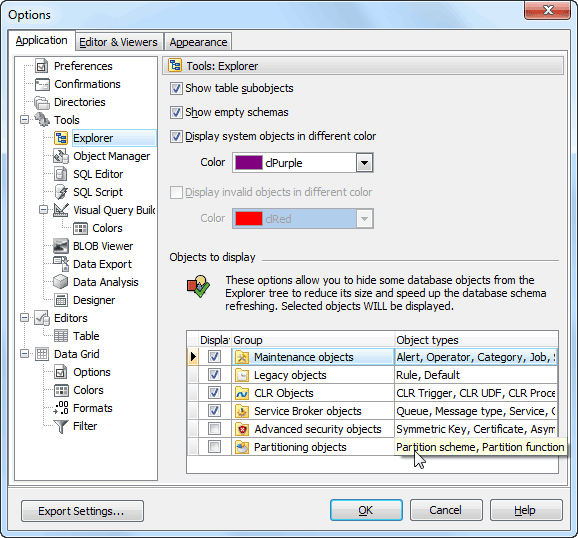 Show table subobjects
Shows/hides table subobjects (fields and indexes) in the explorer tree.

Display system objects in different color
Represents all system objects in selected color.
You can also exclude/include rarely used objects from/to the Explorer tree. Manage object groups to be displayed at Explorer with corresponding checkboxes.