MaxDB Maestro online Help
Indexes

Indexes are primarily used to enhance database performance (though inappropriate use may result in slower performance). The key field(s) for the index are specified as column names. Multiple fields can be specified if the index method supports multicolumn indexes.

Index Editor allows you to add or edit index fields and other index properties. It is available at the appropriate step of Create Table Wizard, from Table Editor, or from the corresponding nodes of the explorer tree.

Set the index Name and Comment, select Columns from the Available Fields list to include into the index, set other index properties and click the OK button.

Note: the name of the object must be unique among all the object names in its container. Moreover, all the objects that are source of data need unique names among themselves. You can use any identifier that is allowed by MaxDB server.

See also: Table Editor, Foreign Key Editor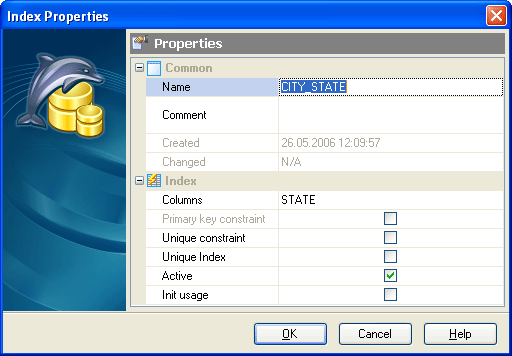 You can find answers on the commonest question about working with indexes here: