MaxDB Maestro online Help
Specifying table options

All fields below are optional, i.e. it is not obligatory for you to fill them.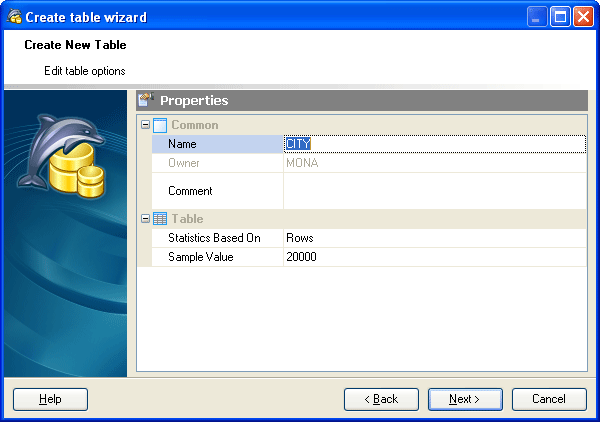 Name
The field contains the name of table being created as it was set on the previous step.
Owner
You can specify here the name of the MaxDB server user that will own the new table, or leave this field blank to use the default user (namely, the user executing the command). By default, only the owner of an object can perform various operations with the object. In order to allow other users to operate it, privileges must be granted. (However, users that have the superuser attribute can always access any object.)
Comment
Set the optional text to describe the new table.