MaxDB Maestro online Help
Permissions of the Object

The Permissions grid allows you to manage access privileges (grants) of users, roles, and database roles.
Grants give specific privileges for an object (table, view, query, database, function, procedure, etc.) to one or more users.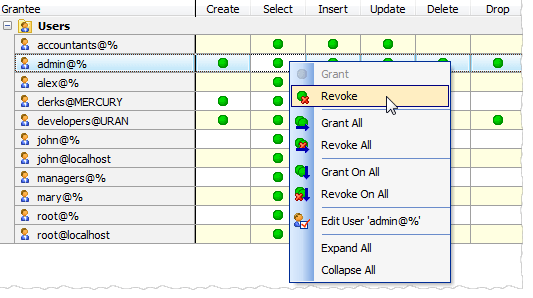 Using the grid you can grant/revoke privileges as well as sort and filter displayed grantees.
See also: Users,Groups and Roles