MaxDB Code Factory online Help
Explorer

Below you will find a detailed decryption of the following explorer options.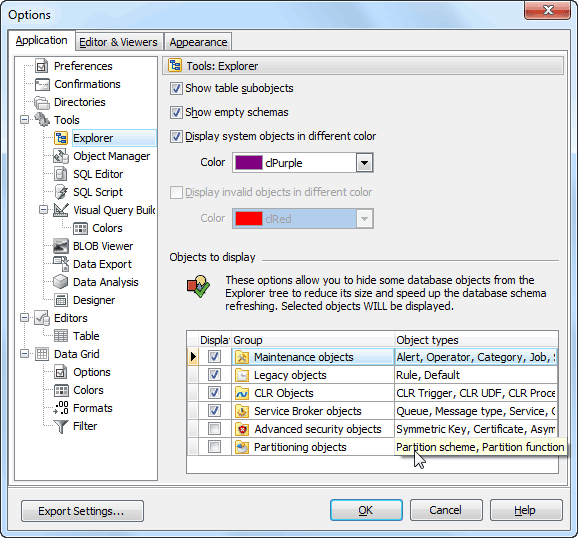 Show table subobjects
Shows/hides table subobjects (fields and indexes) in the explorer tree.

Show empty schemas
Shows/hides empty schemas in the explorer tree.
Note: To hide empty schemas, check the option along with the Refresh hole database on connect profile option and reconnect to the database.

Display system objects in different color
Represents all system objects in selected color.
You can also exclude/include rarely used objects from/to the Explorer tree. Manage object groups to be displayed at Explorer with corresponding checkboxes.