Firebird Maestro online Help
Array declaration

This node is available, when SMALLINT, INTEGER, BIGINT, FLOAT, DOUBLE PRECISION, NUMERIC, DECIMAL, DATE, TIME, TIMESTAMP, CHAR or VARCHAR field type is selected.

Click the Add button to add a new dimension and set its properties in Dimension Editor.

Click the Edit button to edit the selected dimension, or the Delete button to delete one.

To move among array dimensions, you can use Move up and Move down buttons.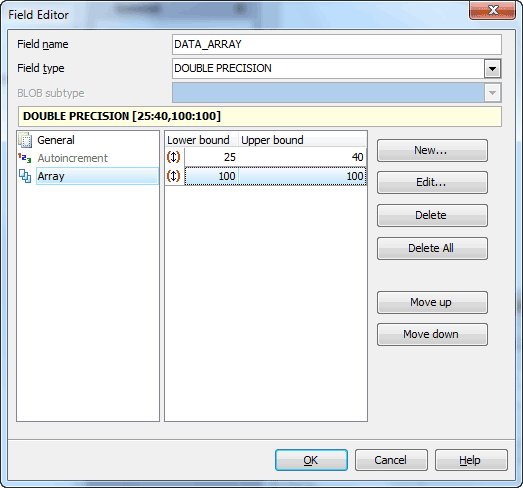 Use Lower bound and Upper bound to set the bounds of the array dimension within Dimension Editor.