Firebird Maestro online Help
Specifying database properties

The next wizard step allows you to set common database options. All fields below are optional, i.e. it is not obligatory for you to fill them.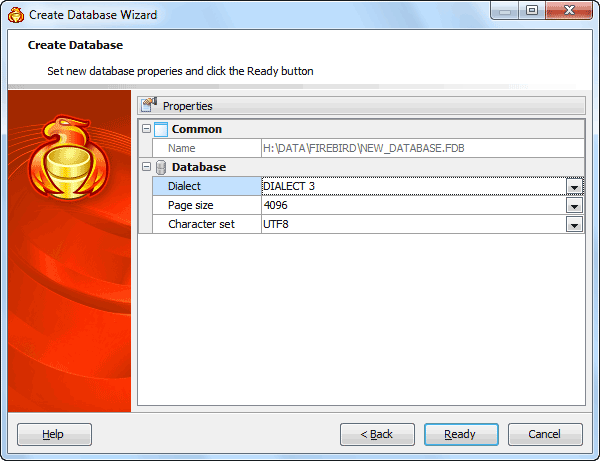 Character set
Sets default character set for a database.
SQL Dialect
Defines the SQL Dialect for database access.
Page size
Defines size, in bytes, for database pages.