DB2 PHP Generator online Help
Application-level (global) Events

Handlers of global events are pieces of PHP code that are not specific for any page i.e. these events are fired for all the generated webpages. It is possible to use Server Side API and environment variables within these event handlers.
To specify a handler for a global event, switch to the Events tab of the Project options dialog and double click the appropriate line in the grid.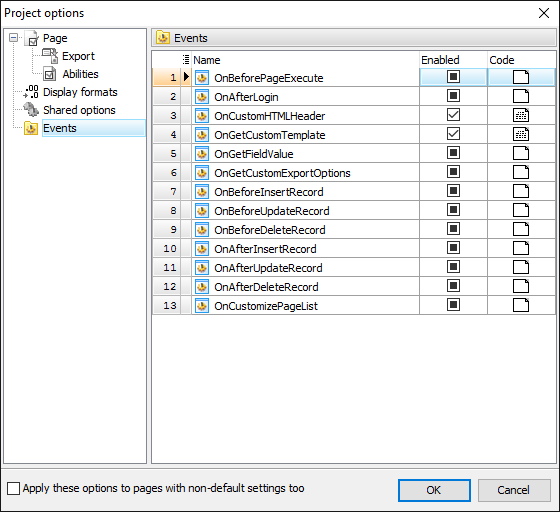 The complete list of currently available application-level events is as follows.
See also: Server side page-level events, Client side page-level events,