MS SQL Maestro online Help
Editing rule properties

Specify rule options according to your needs. The detailed description is given below.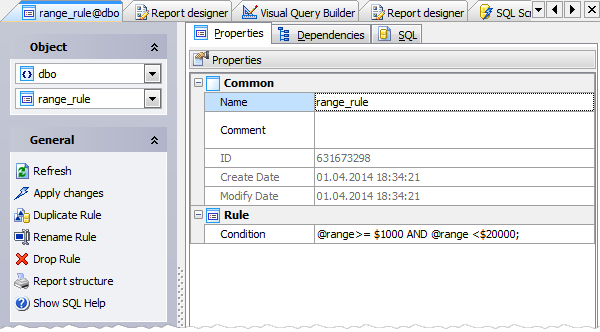 Name
Defines a name for the rule.
Comment
Specify a comment to the rule.
Create Date
Displays the date when the rule was created.
Modify Date
Displays the date when rule was last modified.
Condition
The field represents the condition or conditions that define the rule.
To apply the changes, select the Apply Changes item in the Navigation bar or use Ctrl+F9 or Ctrl+F7 shortcut keys.
It is also possible to modify object properties without opening the object editor: use the Object Properties item of the popup menu of the selected object from the explorer tree.