AnySQL Maestro online help
Data input form

Use Data Input Form to add new records or edit existing ones. To invoke the dialog, use the corresponding link from the popup menu.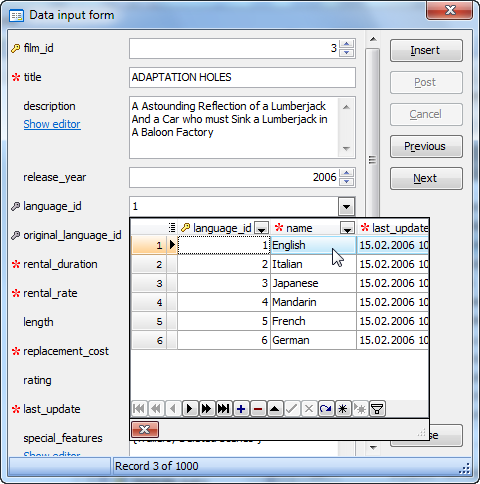 The dialog's fields contain the values of the current grid row. Use the Insert button to add the form values as a new row to the grid and the Post button to update the current row. The Cancel button reverts all the field values within a form to their initial values (or to the last posted values). The Previous and Next buttons allow you to switch between grid records without closing the dialog.
Now it simplifies the input of data with lookup menus for columns linked with foreign keys and a calculator for DECIMAL columns.