SQLite Code Factory online Help
Confirmations

Use this tab to manage application confirmations.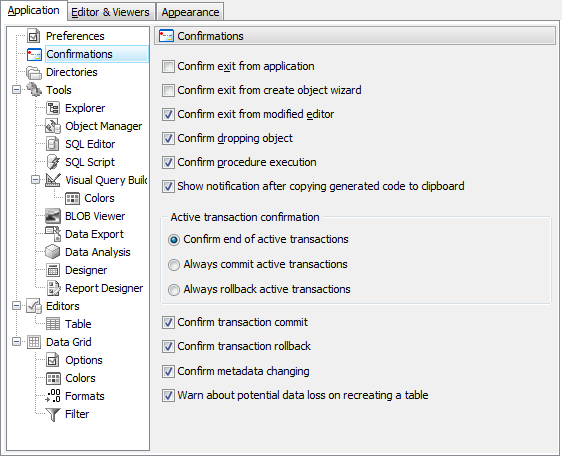 Confirm exit from application
If this option is checked, the program requires confirmation when you want to exit <%PRODUCT_NAME%.

Transaction confirmation
Select whether you will be prompted to commit or rollback active transaction or SQLite Code Factory will commit or rollback transactions without asking.