SQLite Code Factory online Help
Setting connection properties

Specify SQLite connection properties to be used on further connections.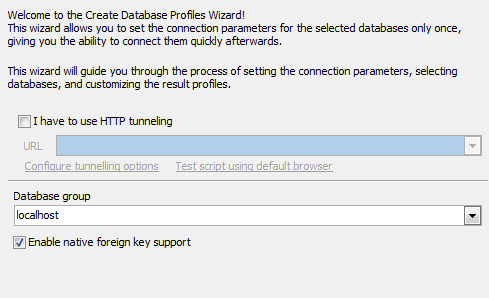 Check the Create a single profile option to set the database name manually and create a single profile for this database.

Hide already registered databases
Check the box to shorten the databases list on the next wizard step.

Enable native foreign key support
This option affects the automatic creation of referential integrity triggers: they are NOT created if it is turned ON and vice versa. Foreign keys are supported by SQLite 3.6.19 and higher.