Oracle Maestro online help
Specifying library properties

The wizard step was supplied to define common library properties. The detailed description of the properties you can find below.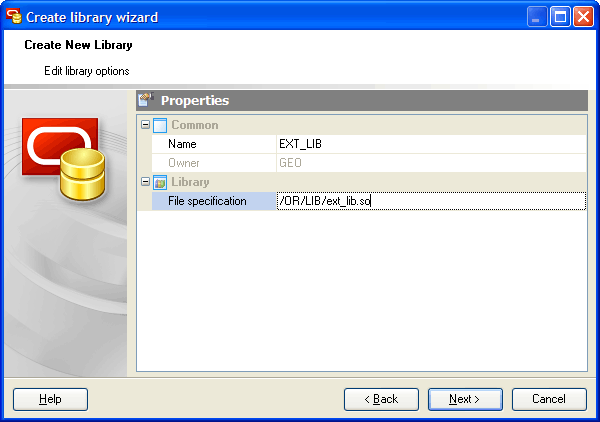 Name
The field represents the new library name as it was set on the previous wizard step.
Owner
The field displays the owner of the library.
File specification
Specify a string literal, enclosed in single quotation marks. This string should be the path or filename your operating system recognizes as naming the shared library.