Oracle Maestro online help
Specifing view options

Specify view options according to your needs. The detailed description is given below.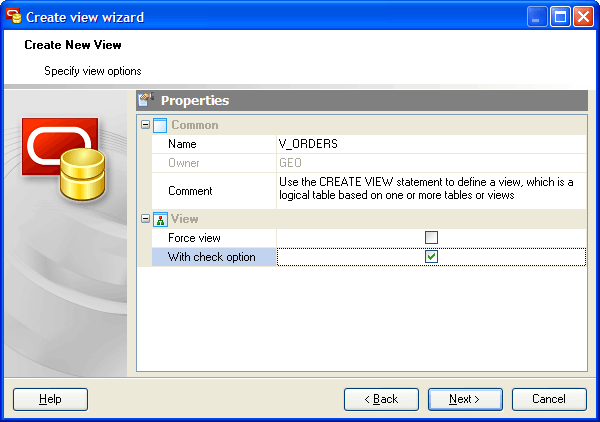 Name
You may specify here the name of the view being created.
Owner
Defines the owner of the new view.
Comment
The box allows you to set optional text describing the view.

Force view
Specify the option if you want to create the view regardless of whether the base tables of the view or the referenced object types exist or the owner of the schema containing the view has privileges on them. These conditions must be true before any SELECT, INSERT, UPDATE, or DELETE statements can be issued against the view.

With Check Option
Forces all data modification statements executed against the view to follow the criteria set within the select statement. When a row is modified through a view, the With Check option ensures the data remaining visible through the view after the modification is committed. To check the option the owner of the view table must have been granted the INSERT, UPDATE, or DELETE privilege for the view table.