MaxDB PHP Generator online Help
Hard-coded authorization

To set the hard-coded authorization, fill in the Administrator login and Administrator password fields and add as many additional users as you need. Check the Enable guest access option to allow an anonymous user to access the generated app without completing the authentication procedure.
Note: To allow guest access, specify also the corresponding guest's permissions.
Turn Enable MD5 password encryption 'ON' to store user passwords encrypted with the MD5 algorithm.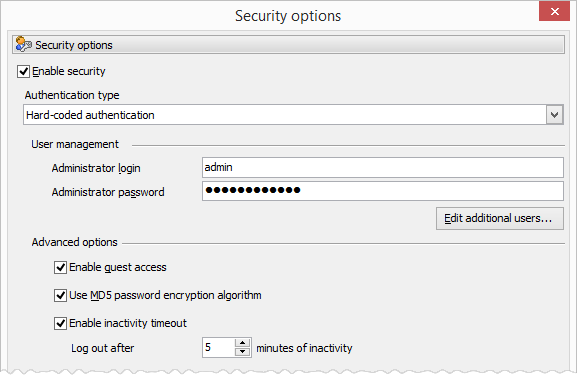 To add an application user, open the Hard-coded authorization window with the Edit additional users button and open the User editor by the corresponding button or the corresponding link at the tab's popup menu.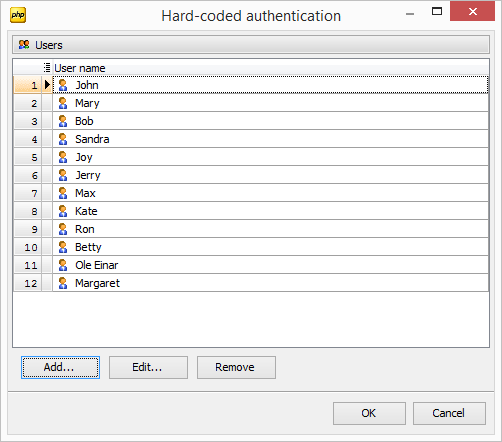 Enter the user name and password, and check the necessary options to grant the corresponding permissions to the user.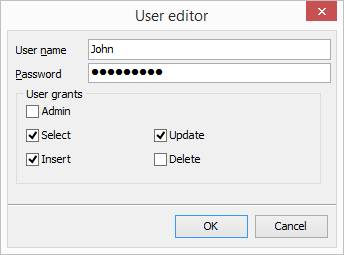 To learn how to specify permissions of the created users, see the User permissions section.