ASA Maestro online Help
Specifying Domain properties

Specify the properties for the new Domain according to your needs. The detailed description is given below.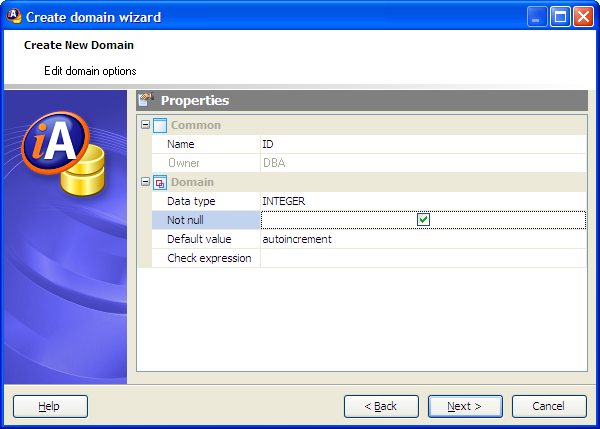 Data type
Select the underlying SQL data type for the domain.

Not Null
The checkbox indicates that the values of the Domain are not allowed to be null.
Default value
Set the value to be used as the value for the column in any INSERT statement that does not specify a value for the column.
Check expression
When creating an expression, you can use a variable name prefixed with the @ sign in the expression. When the data type is used in the definition of a column, such a variable is replaced by the column name. This allows Check conditions to be defined on data types and used by columns of any name.