Oracle Maestro online help
Specifying java source properties

The wizard step was supplied to define common java source properties. The detailed description of the properties you can find below.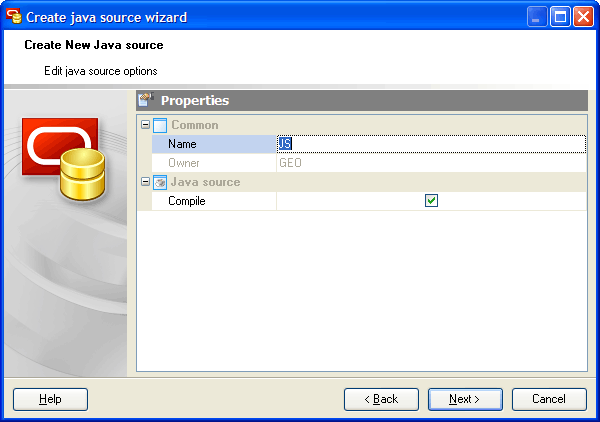 Name
The field represents the new java source name as it was set on the previous wizard step.
Owner
The field displays the owner of the java source.

Is compile
The option specifies that Oracle Database should attempt to resolve the creating Java source succeeds. The source compilation will occur.