MS SQL PHP Generator online Help
Permission manager

Permission manager allows you to restrict user access to the generated application. To open the window, press the Manage permissions... button. This is not applicable for the database server authorization, in that case the grants should be set with the server facilities.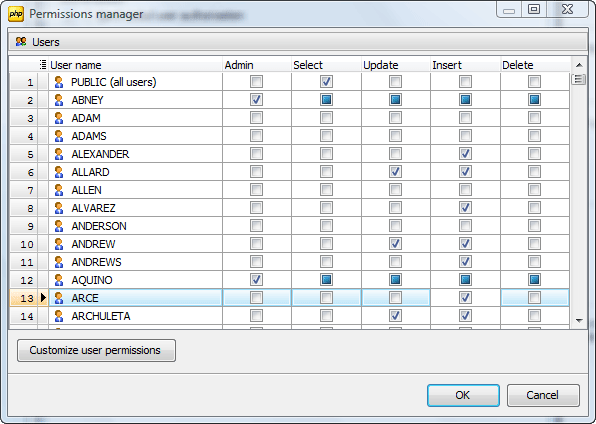 Hard-coded authorization
All the permission information is stored in the prepared script and, to modify user grants, you need to repeat the generation process. Use the checkboxes at the Permissions tab to grant ADMIN, SELECT, UPDATE, INSERT, and DELETE permissions to the generated application to users specified at the Hard-coded authorization window. The ADMIN permission means that the user can accomplish all available operations and none restrictions including record-level security are not applied for him. To set permission on a specified table, use the Customize page level permission... button.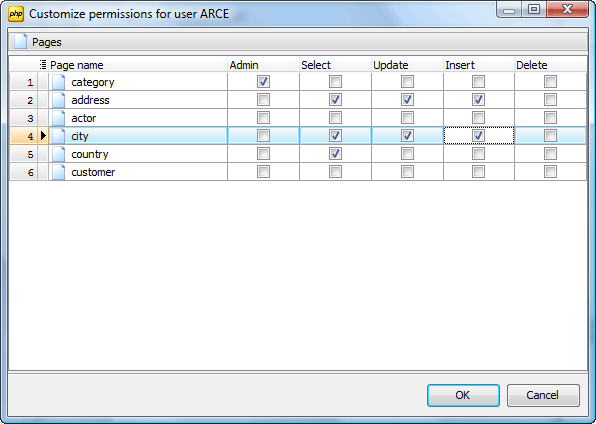 Table-based authorization
All the information about user permission may be stored in the prepared script (as in the case above), but it is recommended to store the info in a Microsoft SQL table. You can use for this purpose an existing table or create a new one. In case you store user permission in a table, you can manage them via administration panel and need not to regenerate PHP scripts. One thing you need to note is that at least one user must have the ADMIN permission in order to the administration panel will be generated.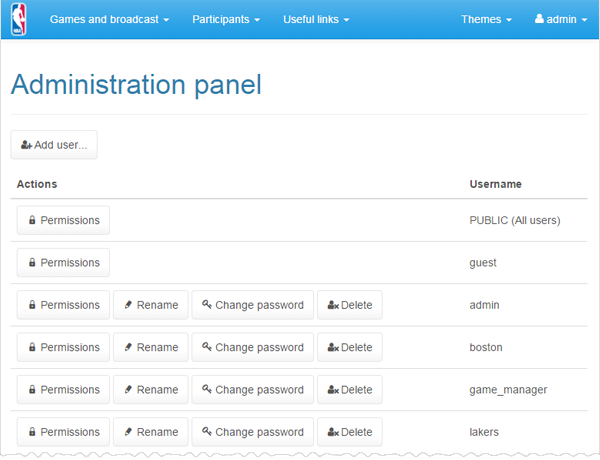 Open the Storage tab of the Permission manager.
Specify the name of an existing table to be use to store user permission info and its columns names or use create such table with the corresponding button.
Open the Permissions tab and set the user permissions to be applied to all pages of the generated application.
If necessary, refine permissions for each users on each page of the application within the window opened with the Customize page level permissions... button.